Routes developed
WITH PASSION
The ExtraTrail concept is now in place in the commune of JALHAY. The 12km, 13km, 26km and 40km routes are operational.
IMPORTANT INFORMATION
For your convenience, you can consult the SityTrail maps and download the GPX routes.You can run in complete freedom. Use of the tracks in the responsibility of each individual. ExtraTrail can in no way be held liable for damage or injuries caused to users of our tracks.
Some bridges or slatted walkways are not designed to be crossed at speed; ExtraTrail encourages runners and ramblers to approach these structures with care and without running.
No compensation can be claimed from ASBL ExtraTrail, the owner of the sites or the manager of the infrastructure mamnager in the event a user has an incident or accident by using the structures present along our routes.
In areas frequented by walkers and families, we recommend showing respect to others so that everyone can benefit from these often unique areas.
This website gives precise instructions for the routes including the state of the paths, precautions to take, a weather chart, practical information and closure information in case of storms, hunts or shoots.
GOOD TO KNOW
All the routes are studied carefully to offer varied landscapes and a range of technical difficulties. Created using the "Sity Trail" platform, the routes are signposted by easily-identifiable markers.
Three Jalhay routes (blue 13km, red 26km and black 40km) start from the Tourist Office
Place du Marché 242, 4845 Sart (Belgium) - www.tourismejalhaysart.be

Routes 12 Km (green) and 40 (KM) are accessible from the Gileppe dam
Route de la Gileppe 55A, 4845 Jalhay (Belgium) - www.gileppe.com
Trails in Jalhay
YOU WILL NEVER HAVE BEEN THIS CLOSE TO NATURE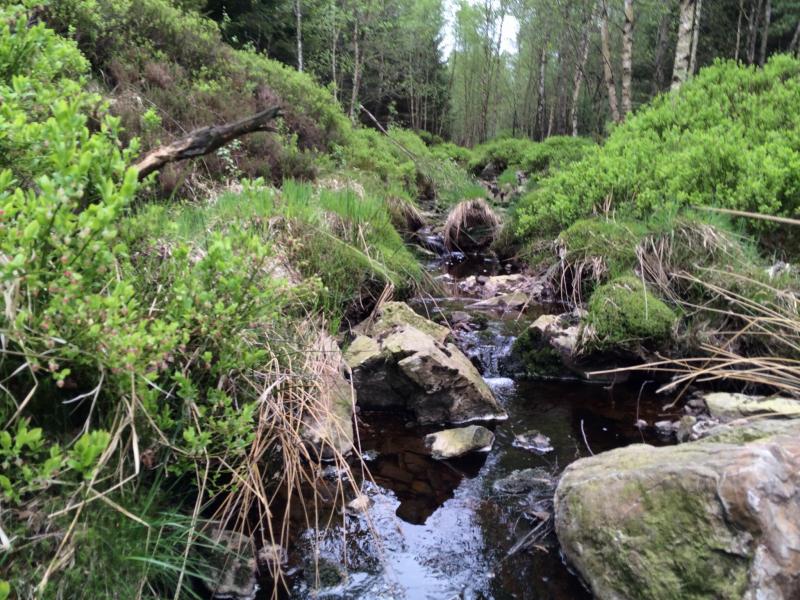 Jalhay is perfect for fans of technical single tracks snaking alongside small watercourses and through vast isolated forests. Far from civilisation, you enter into communion with this incredible environment. The sound of the gently-flowing streams, the flexibility of the lichen cushioning your step, the deer keeping watch, the cloud reflections on Gileppe lake; everything you need to connect with wild and authentic nature.
Jalhay plays host to a large community of trail walkers and hosts small and large running events playing an important role in the area and in history. "Grand Trail des Lacs et Châteaux (GTLC)", "Sawe qui Peut", "l'Herbiestrail", "Trail des Nutons", "Triplette de Solwaster",… are all chances to celebrate this passion we share.
The Jalhay routes criss-cross the Hoëgne valley. They lie between the High Fens area and the Gileppe dam.