Routes developed
with passion
The ExtraTrail concept has been developed in Spa. The routes are currently being marked out over the SPA territory. Routes of 5 km, 10 km, 22 km and 32 km are operational.
IMPORTANT INFORMATION
To help you, you can consult SityTrail maps and download GPX routes.
You run in total freedom. Using the routes is left up to everybody's own choice.
ExtraTrail cannot, at any time, be held liable for damage or injuries which may happen to users of our routes.
This website gives specific information on the routes, like the condition of the paths, the measures of care to take, a weather forecast, practical information and closures in the event of a possible storm, hunts or searches.
The not-for-profit association Endurando (mountain biking) has established a Mountain Bike Trails Centre in Spa. Endurando's trails overlap our Spa routes in several places. We encourage you to be vigilant and as cautious as possible.
GOOD TO KNOW
All paths are meticulously drawn up to offer a variety of landscapes, and a veritable palette of technical difficulties. Created using the "Sity Trail" platform, on the ground, they are shown by easily identifiable markings.
All routes start from the Spa Tourist Office
1A Rue du Marché in 4900 Spa (Belgium)
The Spa Trail
A REAL LOVE STORY BETWEEN SPORT AND NATURE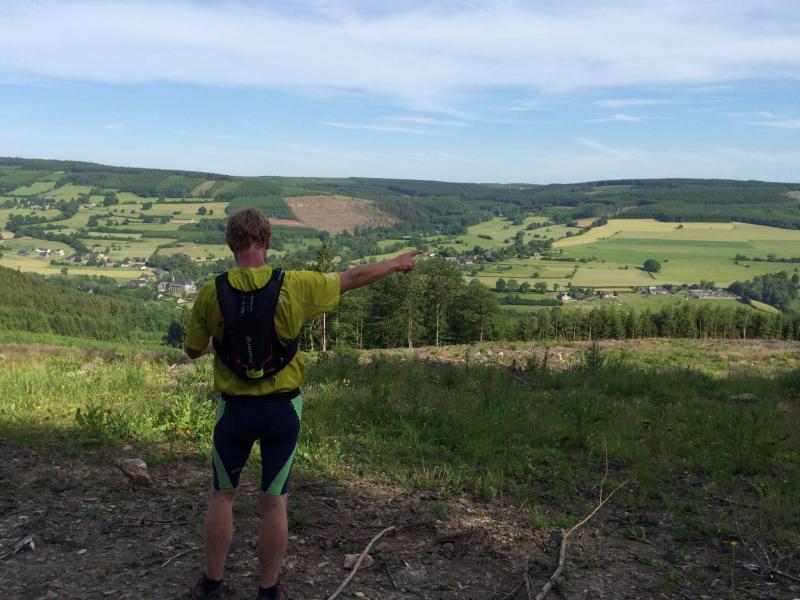 Running the Spa Trail is definitely worth the detour. Lodged at the foot of the large fen areas, the region offers trail-runners a multitude of running environments: large forests of deciduous and coniferous trees, enclosed small valleys and clear hilly areas, wet areas and ponds, rivers and streams, offering some ford passages, and so on. It's not surprising that this is the birthplace of a series of legendary competitions such as the Crêtes de Spa (8km, 21km and 55km) or the Trail des Lacs & Châteaux.
Spa paths have been laid out on both sides of the Wayai valley. The 5km and the 10km trails follow the side of the edge of the Staneux woods, while the 20km and the 30km venture to the edge of the ski slope of Bérinzenne. Users thus have the freedom to discover all the most beautiful areas of the Spa Resort.