Ultra Tour des Sources (UTDS)
An ultra trail
with multiple attractions
The Ultra Tour des Sources (UTDS) is a permanent marked route for trail runners and Nordic walkers in XXL format, covering 157 KM with 4140 m of positive elevation.
INFORMATION IMPORTANTE
Located in the east of Belgium, this route links the 7 communes of the province of Liège included in the EXTRATRAIL network (Spa, Stoumont, Jalhay, Stavelot, Theux, Trois-Ponts & Malmedy).
Designed for athletes who want to take on an intensive challenge, it is also great for trail runners and walkers who want to explore.
You are free to organise your journey by defining the daily distances and points where you will sleep, eat and refuel. However, the Tourist Information Offices in the towns and communes you come across will be able to offer advice and help with any reservations.
You are also free to design your route by selecting one or more sections of this extensive route and planning potential transfers by taxi or bus.
ExtraTrail UTDS
Duration
20 hours - 5 days
Start
Spa Tourist Information Office (city centre)
Stoumont Public library (centre of the village)
Jalhay-Sart Tourist Information Office (Place de Sart)
Stavelot Tourist Information Centre (city centre - abbey)
Theux Tourist Information Office (city centre)
Trois-Ponts Tourist Information Office (city centre)
Malmedy Tourist Information Office (city centre - Malmundarium)
Robertville dam car park (Waimes)
GOOD TO KNOW
The ideal is to start the UTDS from the tourist office of one of the 7 communes integrated into the EXTRATRAIL network (tourist offices in Spa, Stoumont, Jalhay-Sart, Stavelot and tourist information centres in Theux, Trois-Ponts or Malmedy).
ExtraTrail UTDS
Ultra tour des sources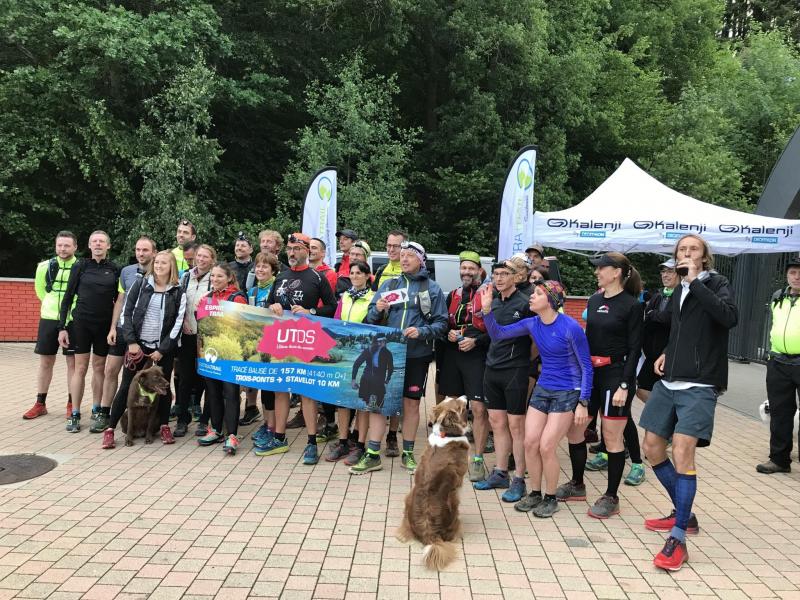 By taking the UTDS, you will experience the best of the EXTRATRAIL routes with a variety of really exceptional landscapes, biotopes and heritage (natural and constructed).
A unique experience where you will discover all the highlights of our region whilst immersing yourself in a preserved natural environment in the heart of the Pays des Sources.
On the ground, the Ultra Tour des Sources is marked by the classic Extratrail markers which have a pink 'UTDS' sticker on them.
Image