For Theux, the green course has been temporarily diverted.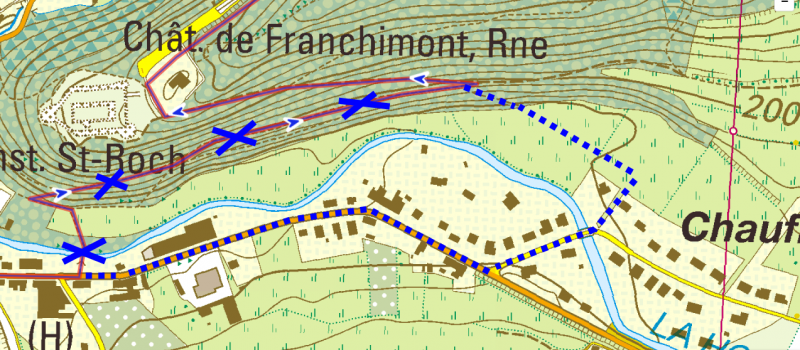 This trail starts in the centre of Theux, by Rue du Pont and Place Pascal Taskin. Take Rue de la Hoëgne then Rue de la Bouxherie at the end of which you reach a trail to Marché (Institut Saint Roch Theux).
Continue to climb a beautiful hill (Stockis) via a very steep country track. This rapid increase in altitude offers breath-taking views.
Technical descent to Spixhe, pedestrianised path along the Wayai, cross the Hoëgne then access Château de Franchimont via a wooded trail overlooking Pré des Archers (archery zone).
Pass in front of Château de Franchimont before taking a single track towards Sasserotte. Chemin des Roches, Rue Chawieumont and return to the start.
On offer: breath-taking views of castle ruins, immersion in the forest, rivers and streams as well as vast almost 360° panoramas.
Advice
Food and drinks suggested.
Mobile phone recommended.
Take care at level crossings and when crossing the N62 highway. Follow rail traffic control signals and use pedestrian crossings by the trail where possible.